A Seasoned Management Team Dedicated to Your Success
Meet our hard-working leadership team that is guiding our company and its mission to recoup every dollar of your reimbursable revenue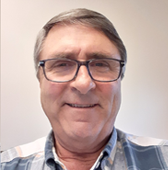 Douglas Wright
CEO
Began interest in the medical field when trained as an aviation medic during his military service from 1969 to 1973. Left the military and worked alongside his father who owned an ambulance company in a Washington County. Doug became a Sheriff's Deputy in Washington State where he served from 1975 to retirement in 1997. Doug began working with Fire Departments in 2003 when he recognized a need to assist agencies in recovering funds necessary for operations.
Rob Platt
Chief Technology Officer
Rob has a distinguished track record of managing large Information Technology operations. He designed and built the industry's first commercial software for emergency response billing and is the creator of BillPlus, EFR's newest eligibility and insurance verification software. Rob facilitates customer electronic exchange needs and manages EFR's customer support and service team.
Jim Clark
Director of Sales
With more than 40 years of experience with US Fortune 500 companies, Jim brings considerable experience to the sales division of EFR. He is fluent in sales, marketing and project management on a national level, has extensive operations experience, and is committed to client satisfaction and customer service at the highest level.